WRIST ARTICULATION:
This procedure will vary depending on the custom and parts chosen. Always be certain the parts chosen have enough depth, width, and overall "meat" to support this technique.
1. After choosing the paarts you want to use, carefully cut the hands off at teh wrist or forearm if doing forearm articulation.
2. Chose the right dremel bit. It will vary depending on the size of the available wrist and forearm as well as the size of the peg you use. Here is an image of the bit I use.
3. Now for the tricky part. Drill holes in both the wrist and forearm section. Be certain the holes line up as straight as possible. You don't want a lopsided hand. Also, try not to waddle the hole out too much. You want the fit to be as tight and snug as possible.
4. Now insert your peg in the hand or forearm, which ever you choose. You may have to heat the parts to make the fitting easier, either with a blow dryer or hot water. Use your teeth (my choice) or needle nose pliers to shove the peg in as far as you can. For mine I used the peg from XMO Sabretooth's knees.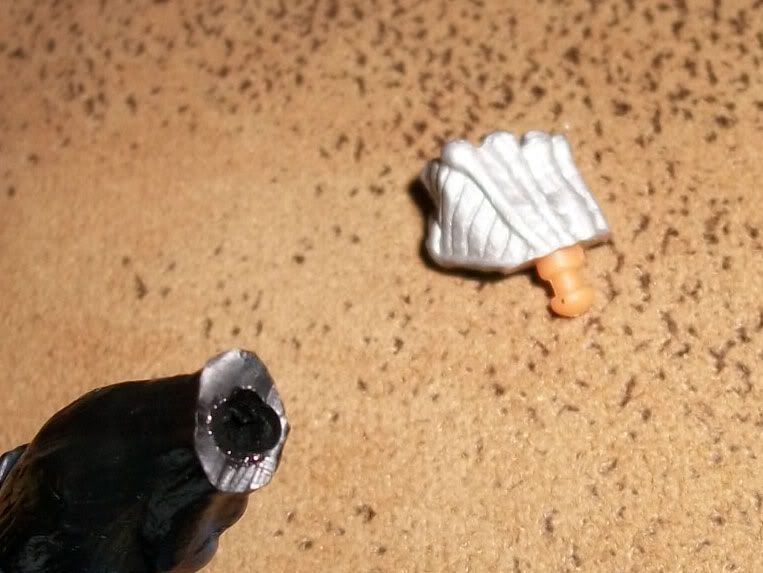 5. Now do the same for whichever part is left and put the two parts together. Remember to shove it in as far as you can and heat helps. There ya go!